Guest Artists for the 2016 – 2017 Season
Keith Pitts
more info
Keith Pitts is pleased to be designing at UW Madison for the first time. Upcoming designs include SEUSSICAL and A YEAR WITH FROG AND TOAD at Children's Theatre of Madison and A MAN OF NO IMPORTANCE at Lawrence University. Keith is an Assistant Professor of Theatre Arts at Lawrence University. He received his MFA from Northwestern University. Keith has been designing scenery in the Midwest for over 15 years. Design credits include: Victory Gardens (Jeff Nominated for DEFIANT MUSE), Timeline Theatre (Jeff Nominated for WEEKEND), American Theatre Company (After Dark Award Winner for ORPHEUS DESCENDING), Writers Theatre, Milwaukee Repertory Theatre, Milwaukee Chambers Theatre, Northlight Theatre, Apple Tree (Jeff Nominated for VINCENT IN BRIXTON), Northwestern University, Next Theatre, and Peninsula Players Theatre. Website: kepitts.com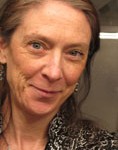 Maureen Janson
more info
Maureen Janson is a choreographer, director and movement specialist with more than 30 years of contributions to theatre, opera, film, and concert dance.
Maureen has been a frequent collaborator on productions with American Players Theatre (Spring Green, WI) for many seasons, where favorites include A MIDSUMMER NIGHT'S DREAM (directed by William Brown), RING ROUND THE MOON (directed by David Frank), and ROMEO AND JULIET (directed by David Frank). Credits with Madison Opera include RIGOLETTO (directed by Michael Scarola), THE PEARL FISHERS (directed by Stephanie Sundine) and SWEENEY TODD (directed by Norma Saldivar), among others. And she has contributed to many Madison-area productions with Forward Theater Company, Kanopy Dance Company, Four Seasons Theatre, CTM, Madison Rep, the UW-Madison Dance Department, and the UW-Madison Department of Theatre and Drama. Maureen is currently a member of the Advisory Company of Forward Theater Company, and is a former Artistic Associate with Chicago's Artistic Home. This spring, she will act as Associate Director/Choreographer on Forward Theater Company's exciting production of Mr. Burns (directed by Jennifer Uphoff Gray).
Regionally she has worked for multiple seasons with the Great River Shakespeare Festival (Winona, MN), Remy Bumppo (Chicago, IL), The Hypocrites (Chicago, IL), and Artistic Home (Chicago, IL). Other regional credits include Fox Valley Rep (St. Charles, IL), Illinois Wesleyan University (Bloomington, IL), Zephyr Dance (Chicago, IL), Lawrence University (Appleton, WI), and Griffin Theatre (Chicago, IL). Most recently in Chicago, her work has been a part of the multi-Jeff nominated OUR CLASS directed by Nick Sandys, and Sean Graney's acclaimed adaptation of PIRATES OF PENZANCE with the Hypocrites, performed in both Chicago and Boston.
Among many accolades, Maureen is a recent recipient of the Choreography/Performance award from the Wisconsin Dance Council. She is a skilled photographer and a freelance writer, and is co-author along with Anna Paskevska of the upcoming second edition of Getting Started in Ballet to be published in January 2016 by Oxford University Press. An associate member of the Stage Directors and Choreographers Society, Maureen lives in Madison, WI with her husband, Claude Heintz.