Guest Artists for the 2015 – 2016 Season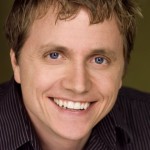 Ryan Schabach
more info
Ryan Schabach is a proud alum of UW Madison having graduated in 2003 with an MFA in acting.  Since graduating he has made his career in the regional theatre as a director, fight choreographer through the Society of American Fight Directors and a long standing member of Actors' Equity Association.
Around the country Ryan spent three seasons on stage at the Tony Award winning Utah Shakespearean Festival.  This year will mark his eleventh season performing at Unity Theatre in Brenham, TX.  He also received a San Fransisco Bay Area Theatre Critics Award for his portrayal of Ken in John Logan's RED, performed at the 6th Street Playhouse in Santa Rosa, CA.  In Houston, TX Ryan directed the world Premier musical of Panto Mother Goose at Stages Repertory Theatre.
The many opportunities found while traveling the regional theatre world have brought him closer to his home state of Wisconsin where he now calls Milwaukee home-base.  In 2014 Ryan was awarded the "#3 Reason to Love Milwaukee" by MILWAUKEE MAGAZINE.  In WI he has worked with Milwaukee Repertory Theatre, Forward Theatre Co., In Tandem, Next Act, Door Shakespeare, Third Avenue Playhouse and most recently BOEING, BOEING at Milwaukee Chamber Theatre in which he was awarded an honorable mention for best performance of the year by the Milwaukee Journal Sentinel.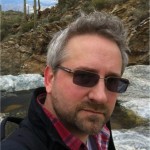 Joel Sass
more info
Joel Sass is a stage director, designer and adapter based in Minneapolis, Minnesota, where he has worked since 1990, specializing in the creation of new work for the stage and devising imaginative reinterpretations of classic plays.
A busy freelance artist, Joel has directed and designed over 15 award-winning productions at the acclaimed Jungle Theatre including THE SEAFARER, I AM MY OWN WIFE, THE SYRINGA TREE, SHINING CITY and HED WIG & THE ANGRY INCH.   Joel has also directed and/or designed at the Guthrie Theatre (PERICLES, 9 PARTS OF DESIRE, THE 39 STEPS and the upcoming VANYA, SONIA, MASHA AND SPIKE), Oregon Shakespeare Festival (THE HEART OF ROBIN HOOD), California Shakespeare Theater (MACBETH, TITUS ANDRONICUS and PERICLES), Theatre de la June Lune (LETTICE & LOVAGE),  Arizona Theatre Company (THE 39 STEPS), Park Square Theatre (NOISES OFF, DIRTY BLONDE, THE MYSTERY OF IRMA VEP, TRIUMPH OF LOVE), the University of Minnesota (THE ROVER, BLACK COMEDY, THE ROCKY HORROR SHOW, ARABIAN NIGHTS), Mixed Blood Theatre (THE HISTORY OF BOWLING), Macalester College (THE ROVER, THE CHERRY ORCHARD), Ananya Dance Theatre (DUURBAAR), Theatre-In-The-Round (M. BUTTERFLY, MARAT SADE, DARK OF THE MOON), Starting Gate (THE GRAPES OF WRATH), Gremlin Theatre (ON THE VERGE), Frank Theater (VENUS, THE PILLOWMAN) and many others.  Joel has been a teaching artist for the Minneapolis Children's Theatre's acclaimed Neighborhood Bridges program, and an adjunct faculty member at the University of Minnesota.
From 1990 to 1993 Joel worked with the Tony Award-winning Theatre de la Jeune Lune as resident assistant director to the company, where he participated in the creation of several of the company's original pieces, including CHILDREN OF PARADISE: SHOOTING THE DREAM, THE BALLROOM, and ROBINSON CRUSOE, in addition to designing and occasionally performing.
In 1994 Joel co-founded and was the artistic director of the Mary Worth Theatre Company in Minneapolis, an award-winning theatre lab where for nine years he directed, designed and adapted over 14 new works and imaginative treatments of classic plays including TITUS ANDRONICUS, THE RACE OF THE ARK TATTOO, HISTORY OF THE DEVIL, MADAME DE SADE, TABLOID DREAMS, OUT OF THE DUST, THE GODS ARE THIRSTY, VALLEY OF THE DOLLS, LUNATIC CELLMATES!, SHAKESPEARE'S R & J, and CRAZYFACE.  Mary Worth was named Best Independent Theatre Company-2003.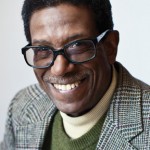 Chuck Smith
more info
Chuck Smith is Goodman Theatre's Resident Director and an associate producer of Legacy Productions, a Chicago-based touring company. His Goodman credits include the Chicago premieres of Pullman Porter Blues, By the Way, Meet Vera Stark; Race; The Good Negro; Proof and The Story; the world premieres of By the Music of the Spheres and The Gift Horse; James Baldwin's The Amen Corner, which transferred to Boston's Huntington Theatre Company, where it won the Independent Reviewers of New England (IRNE) Award for Best Direction; Lorraine Hansberry's A Raisin in the Sun; Pearl Cleage's Blues for an Alabama Sky; August Wilson's Ma Rainey's Black Bottom; the Fats Waller musical Ain't Misbehavin'; the 1993 to 1995 productions of A Christmas Carol; Crumbs From the Table of Joy; Vivisections from a Blown Mind; and The Meeting.
He served as dramaturg for the world-premiere production of August Wilson's Gem of the Ocean at the Goodman. He directed the New York premiere of Knock Me a Kiss and The Hooch for the New Federal Theatre and the world premiere of Knock Me a Kiss at Chicago's Victory Gardens Theater, where his other directing credits include Master Harold and the Boys, Home, Dame Lorraine with the late Esther Rolle and Eden, for which he received a Jeff Award nomination for best direction.
Regionally, Mr. Smith directed Wole Soyinka's Death and the King's Horseman at the Oregon Shakespeare Festival, Birdie Blue at Seattle Repertory Theatre, The Story at Milwaukee Repertory Theater, Blues for an Alabama Sky at Alabama Shakespeare Festival and The Last Season for The Robey Theatre Company in Los Angeles. At Columbia College he was facilitator of the Theodore Ward Prize playwriting contest for 20 years and editor of the contest anthologies Seven Black Plays and Best Black Plays. He won a Chicago Emmy Award as associate producer/theatrical director for the NBC teleplay Crime of Innocence and was theatrical director for the Emmy Award-winning Fast Break to Glory and the Emmy Award-nominated The Martin Luther King Suite. He was a founding member of the Chicago Theatre Company, where he served as artistic director for four seasons and directed the Jeff Award-nominated Suspenders and the Jeff Award-winning musical Po'.
His directing credits include productions at ETA; Black Ensemble Theater; Northlight Theatre; MPAACT; Congo Square Theatre Company; The New Regal Theater; Kuumba Theatre Company; Fleetwood-Jourdain Theatre; Pegasus Players; the Timber Lake Playhouse in Mt. Carroll, Illinois; the Black Theatre Troupe in Phoenix, Arizona; He is a 2003 inductee into the Chicago State University Gwendolyn Brooks Center's Literary Hall of Fame and a 2001 Chicago Tribune Chicagoan of the Year. He is the proud recipient of the 1982 Paul Robeson Award and the 1997 Award of Merit presented by the Black Theater Alliance of Chicago. He is currently a board member of the African American Arts Alliance of Chicago.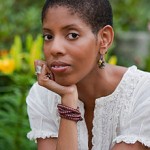 Lydia Diamond
more info
Lydia R. Diamond is an American playwright. Her plays include: Here I Am…See Can You Handle It; The Inside, adapted from the poems of Nikki Giovanni; Stage Black; The Gift Horse; Stick Fly; Voyeurs de Venus; The Bluest Eye, adapted from Toni Morrison's novel; and Harriet Jacobs, adapted from Incidents in the Life of a Slave Girl. Her play Stick Fly was produced on Broadway at the Cort Theatre on November 18, 2011. The producers include musician Alicia Keys, filmmaker Reuben Cannon and legendary Broadway producer Nelle Nugent.  And Smart People, which our Department will present under the direction of Guest Artist Chuck Smith (see his profile) from February 25- March 13, 2016.
We plan to have Lydia along with Chuck to be part of UW's portion of Black History Month Celebration. They have agreed to be guest artists in two undergraduate classes (Afro-American Studies 222: "Introduction to Black Women Writers;"; Theater and Drama 357: "Theater for Social and Cultural Awareness"). They also will meet with MFA students in the Creative Writing program. They will hold a public forum tentatively titled "Smart People and Conversations about Race" and appear as guests on Wisconsin Public Radio to talk about the play, their collaboration with University Theatre, and why this "conversation" is as necessary today as it was over a century ago when the great African American scholar, intellectual, and activistW.E.B. Du Bois declared that "The Problem of the Twentieth Century is the Problem of the Color Line."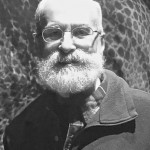 Joseph Varga
more info
Joseph Varga has had a long career designing sets for regional professional companies all over the country, including Berskshire Theatre Festival, Cincinnati Playhouse, Milwaukee Rep, Actors Theatre of Louisville, and a number of national Shakespeare Festivals. Madison audiences have seen his sets annually at The Overture Center in Madison Ballet's production of The Nutcracker. Recent designs have included Kiss Me Kate for Four Seasons (re-opening of UW's Shannon Hall), From Up Here for Forward Theater Co., Sweeney Todd for Madison Opera, Handel's Rinaldo (the Star Wars version) for Fresco Opera, and The Velveteen Rabbit for Children's Theater of Madison. He is a professor emeritus with UW's Department of Theatre and Drama where he taught for twenty years. He is a longtime member of United Scenic Artists, USA Local 829, the union of professional American designers for stage, film, and media.
A portfolio of scenic designs is on view at www.joevarga.com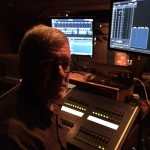 Tom Littrell
more info
In 1976, Texas native Tom Littrell dropped out of graduate school, left the subtleties of theatrical lighting behind and went on the road with rock bands – working for Dallas-based Showco, Inc., a large concert touring sound and lighting company.  After Showco engineers designed the first practical automated stage-lighting system – called Vari-Lite – he programmed and operated its first use on a Genesis world tour in 1981.  As a lighting technician and moving light programmer he toured with many concert artists such as Led Zeppelin, The Who, Paul McCartney and Wings, David Bowie and Genesis and he worked with corporate clients, such as IBM and the Ford Motor Company.
Tom moved to Wisconsin in 2004 to work for Electronic Theatre Controls (ETC) in Middleton.  He is now an outreach and training specialist, concentrating on tradeshows and other events.  From 2004 to 2013, he was ETC's fixtures product manager responsible for the Source Four product line and was a part of ETC's team developing its LED strategy and products.
Tom has a degree in technical theatre from Stephen F. Austin State University in Nacogdoches, Texas and has truly enjoyed his return to lighting for the theatre since becoming active with community and professional groups in the Madison area.  His previous work for UW's University Theatre was 'The Imaginary Invalid' in 2009 and 'Into The Woods' in 2010. He has designed for Forward Theatre, Four Seasons Theatre, Children's Theatre of Madison, and Music Theatre Madison. He works regularly for the Bartell Theatre resident companies, and at Broom Street Theatre.  Tom and his wife Stacy are happy residents of Madison and thoroughly enjoy the upper Midwest lifestyle, despite the winters.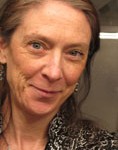 Maureen Janson
more info
Maureen Janson is a choreographer, director and movement specialist with more than 30 years of contributions to theatre, opera, film, and concert dance.
Maureen has been a frequent collaborator on productions with American Players Theatre (Spring Green, WI) for many seasons, where favorites include A Midsummer Night's Dream (directed by William Brown), Ring Round the Moon (directed by David Frank), and Romeo and Juliet (directed by David Frank). Credits with Madison Opera include Rigoletto (directed by Michael Scarola), The Pearl Fishers (directed by Stephanie Sundine) and Sweeney Todd (directed by Norma Saldivar), among others. And she has contributed to many Madison-area productions with Forward Theater Company, Kanopy Dance Company, Four Seasons Theatre, CTM, Madison Rep, the UW-Madison Dance Department, and the UW-Madison Department of Theatre and Drama. Maureen is currently a member of the Advisory Company of Forward Theater Company, and is a former Artistic Associate with Chicago's Artistic Home. This spring, she will act as Associate Director/Choreographer on Forward Theater Company's exciting production of Mr. Burns (directed by Jennifer Uphoff Gray).
Regionally she has worked for multiple seasons with the Great River Shakespeare Festival (Winona, MN), Remy Bumppo (Chicago, IL), The Hypocrites (Chicago, IL), and Artistic Home (Chicago, IL). Other regional credits include Fox Valley Rep (St. Charles, IL), Illinois Wesleyan University (Bloomington, IL), Zephyr Dance (Chicago, IL), Lawrence University (Appleton, WI), and Griffin Theatre (Chicago, IL). Most recently in Chicago, her work has been a part of the multi-Jeff nominated Our Class directed by Nick Sandys, and Sean Graney's acclaimed adaptation of Pirates of Penzance with the Hypocrites, performed in both Chicago and Boston.
Among many accolades, Maureen is a recent recipient of the Choreography/Performance award from the Wisconsin Dance Council. She is a skilled photographer and a freelance writer, and is co-author along with Anna Paskevska of the upcoming second edition of Getting Started in Ballet to be published in January 2016 by Oxford University Press. An associate member of the Stage Directors and Choreographers Society, Maureen lives in Madison, WI with her husband, Claude Heintz.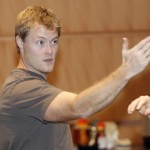 Jeff Skubal
more info
Jeff has choreographed fights and violence on stage and independent films. His job is to show actors how to fall or to take a punch without getting hurt. Basically he creates an illusion by deceiving the eye or the camera.
He studied stage combat with Tony Simotes at the Department of Theatre and Drama at UW-Madison while he was earning his bachelor's degree. He has worked on stage productions with several area high schools, UW-Whitewater, Four Seasons Theatre, Children's Theater of Madison (CTM), Madison Opera, and University Theatre.
He has also worked on 24 shows and two independent films. The films were produced by local production company Q-Fun Productions and he has also taught a stage combat class for CTM.
During a sword fight, if the audience is whooping and hollering, it's very gratifying for him.   It's safety first for the actors when he is choreographing a fight scene. He starts by showing the actors two or three moves and have them work on them for five or 10 minutes. Then he adds a couple more moves in a building process. This way it's easier for them to get the sequence in their bones – it's muscle memory. The actor can't look like they are thinking what the next move is going to be; they have to look natural.